GuestHouse has announced the launch of its Tipple Truck, a colourful, converted vintage van which will serve cocktails and pink candyfloss at food-led festivals this September.
Cocktails will be inspired by the British holidays Tristan, Tom and James – the founders of GuestHouse – enjoyed as children. Festival-goers will also find starring ingredients inspired by the first three GuestHouse locations: Bath Gin, Priory Vodka (handcrafted in York) and Brighton favourite, Tuaca liqueur.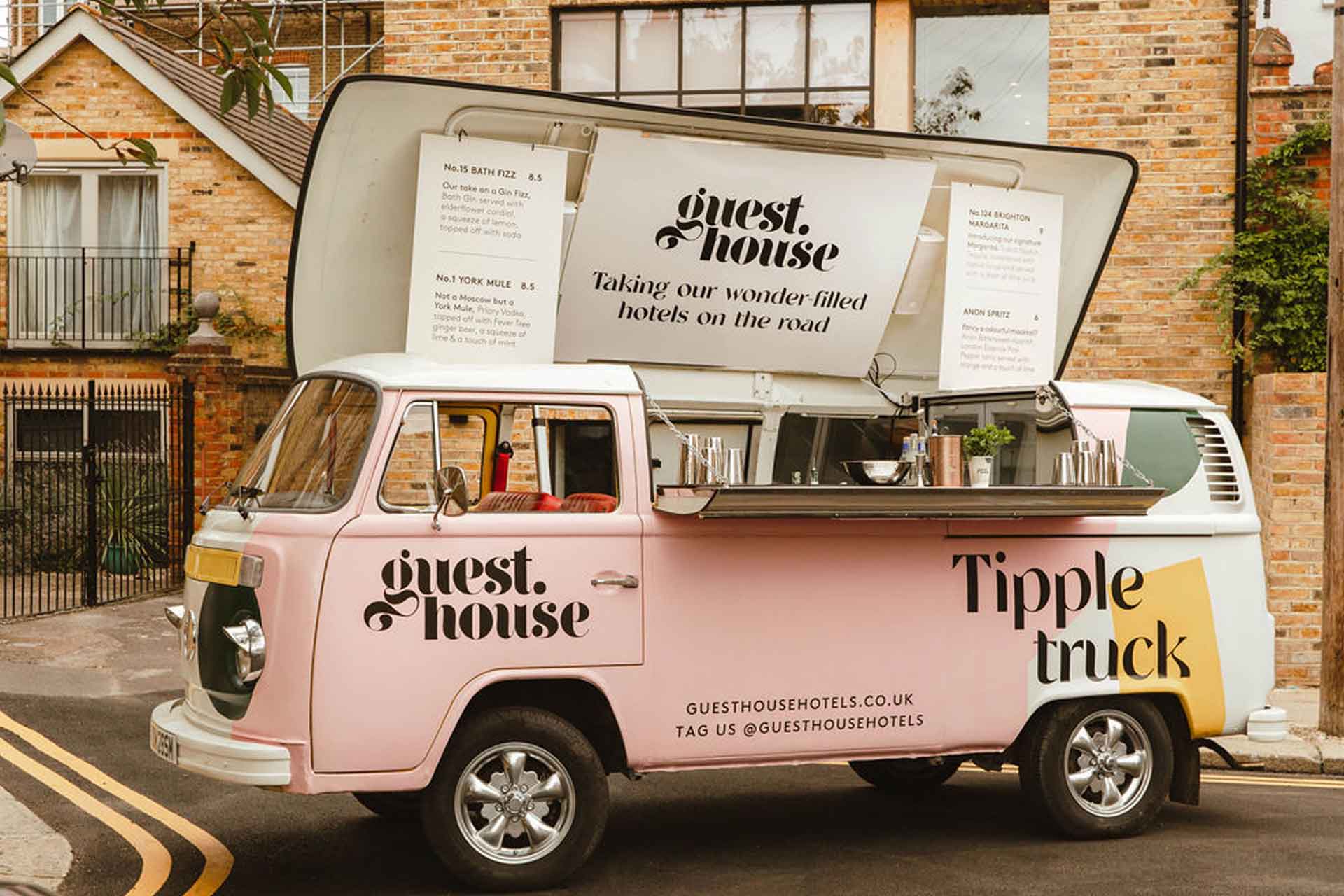 GuestHouse will also be giving away limited-edition GuestHouse tote bags to 50 winners each day. Festival-goers can simply stop by and see them, pick their perfect tipple and check the bottom of the cup to see if they've won.
Alongside cocktails, which can be enjoyed reclining in one of the brand's bespoke deckchairs by the pop-up, guests can play a game of Cornhole.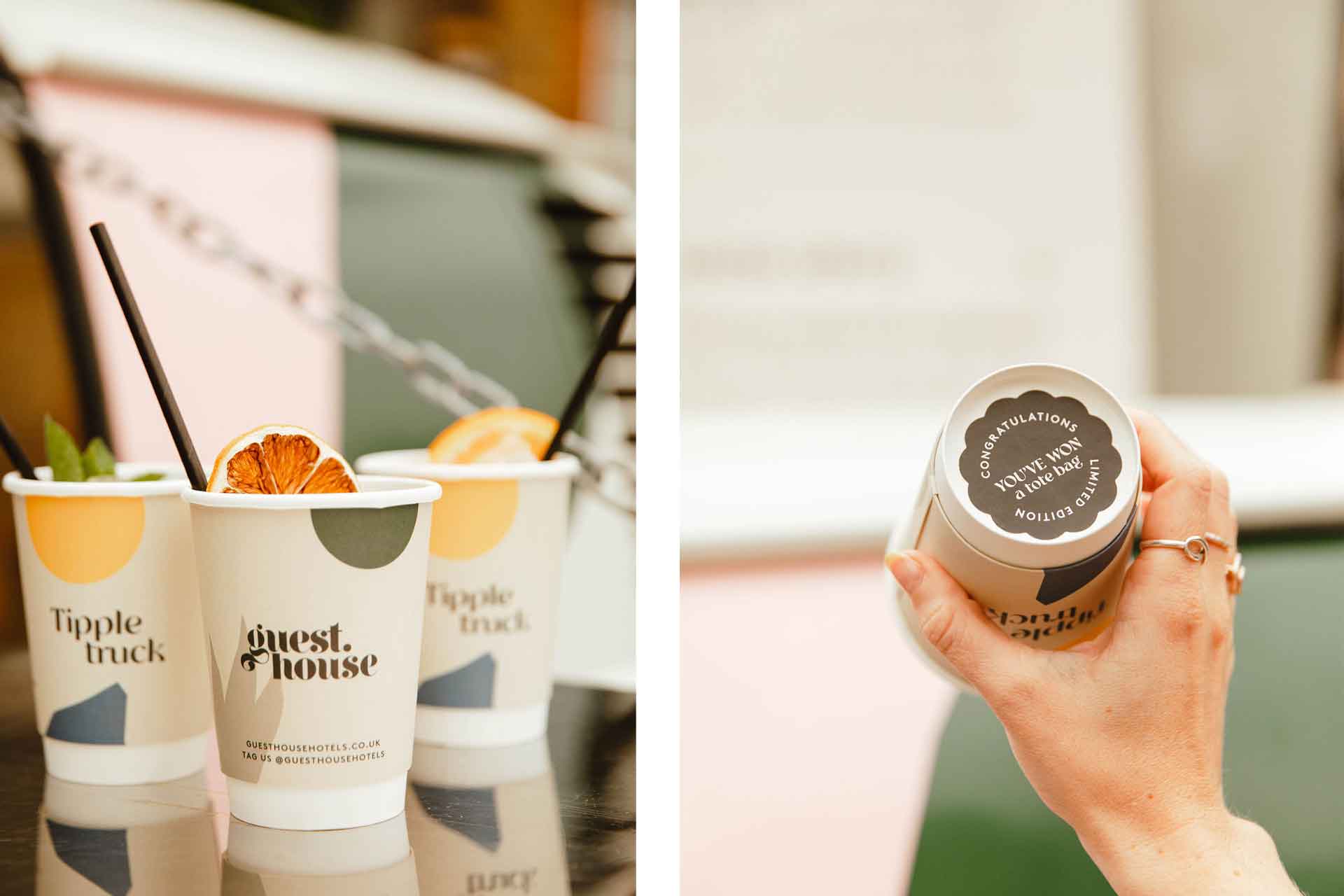 The pop-up Tipple Trick will be at Pub in the Park in Chiswick between 3-5 September; Pub in the Park St. Albans 10-12 September; Pub in the Park Marlow 16-19 September; and The Great Bath Feast 24-26 September.
GuestHouse is the new family-owned hotel brand bringing happy hotels to historic buildings on Britain's most desirable streets. The business is on a mission to develop a new generation of upscale hotels that will offer guests a wonder-filled, indulgent treat while retaining the warmth and character of the traditional guest house experience. GuestHouse's first property – No 15 – is situated in the city of Bath and lays the foundation for future growth across cities in the UK including the complete remodelling of two heritage hotels in York (December, 2021) and Brighton (2022).
---
Images: © Claire Menary