La Pâtisserie by Aman Tokyo set for October launch
Aman's first urban hotel has announced the arrival of
La Pâtisserie by Aman Tokyo
– a new standalone patisserie on the B2 floor of the  the Otemachi Tower, opening 1 October.
La Pâtisserie by Aman Tokyo will serve a selection of culinary creations freshly made each day, from handmade breads to cakes and French pastries including Mille Feuille Framboise, Baba à l'Armagnac and Tarte Chocolat.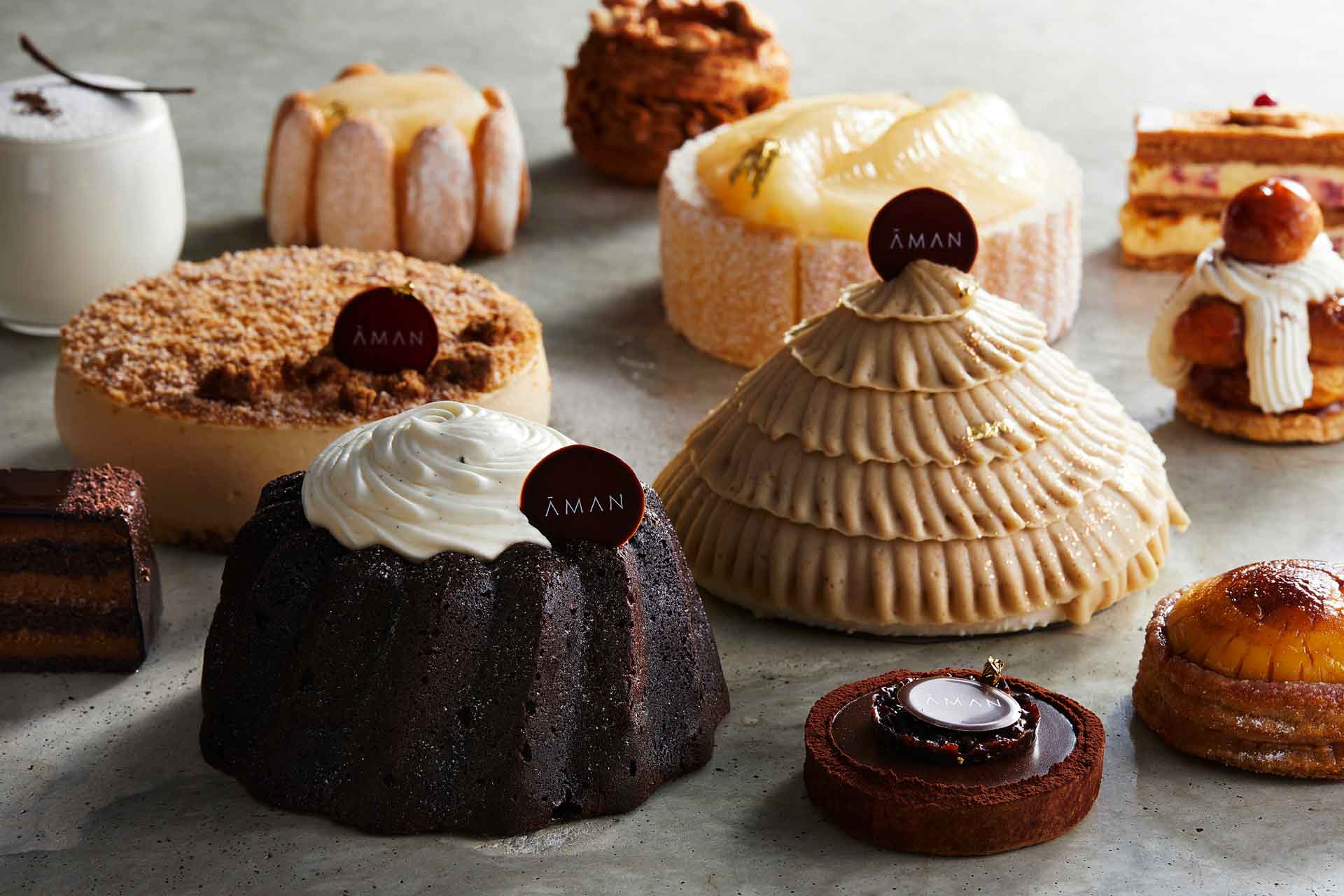 Customers will also be able to enjoy lunch on-the-go with a menu of sandwiches and artisan coffee or purchase large celebration cakes. A range of exclusive gift items will also be on sale, including small baked pastries in Japanese kōbako boxes, Aman Tokyo original fruit jams and pressed juices, handmade chocolates and branded reusable lunch bags and tumblers.
La Pâtisserie has been designed by Tokyo-based, Bond Design Studio Inc. Two floors below the ground, the venue takes inspiration from Aman Tokyo, with the counter crafted from the same basalt stone found in The Lounge by Aman, 35 floors above. A year in the making, the counter was designed from this rare natural material to help bring the feeling of nature-in.
The guest experience was also at the heart of the design brief. Creating a theatre for customers and those passing by a floor-to-ceiling glass-enclosed kitchen serves as a focal point, allowing customers to watch the chefs in their pristine white uniforms showcasing their culinary skills. Designers also considered Miyagawa's approach to baking when curating the lofty space, where a wholly modern and minimalist aesthetic allows the delicate pastries to take centre stage.
Leading La Pâtisserie's vision is Executive Pastry Chef, Yohihisa Miyagawa, who has been with Aman Tokyo since the hotel opened its doors in 2014. During his time with Aman, Miyagawa has directed pastry operations in all three of Aman Tokyo's restaurants, while establishing the reputation of the hotel's afternoon tea as one of the city's best and achieving international acclaim.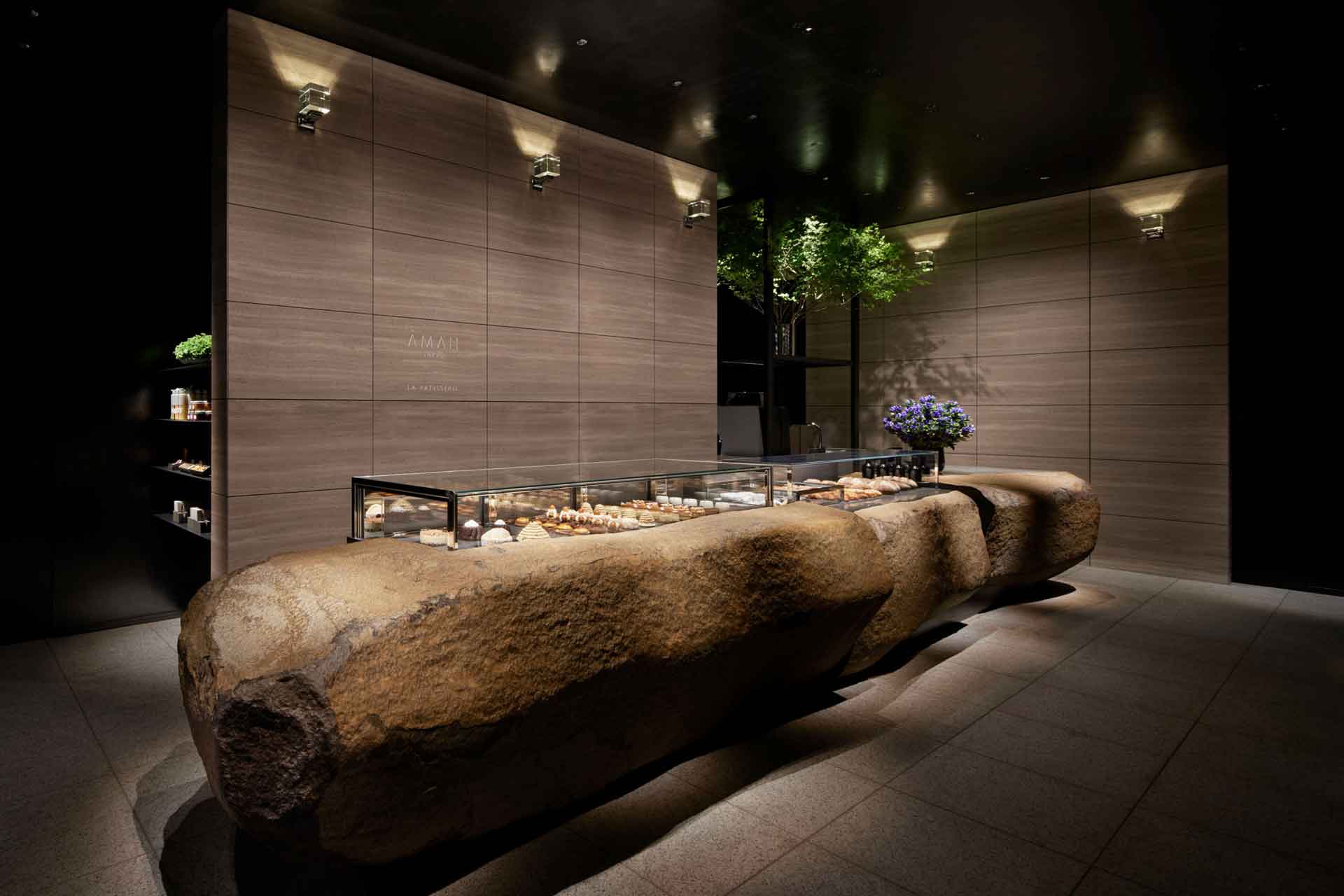 A culmination of this experience, Miyagawa started from the ground up in creating La Pâtisserie, sourcing the natural ingredients and travelling across the country in pursuit of the best food producers. Artisanal breads such as Pain de Campagne are made from organic wheat sourced from Tokachi in the Hokkaido province, known for its exceptional quality, while breakfast pastries are made with appellation d'origine contrôlée (AOC) certified butter, a strict French government certification reserved for products made in a traditional manner in a specific geographical region.
Speaking on the creative process, Chef Miyagawa comments: "Opening a patisserie has always been a dream of mine so I have put my heart and soul into this project. I personally visited our suppliers in their homes to carefully select ingredients and insistently honed my recipes while avoiding overcomplication to allow these ingredients to shine. I hope La Pâtisserie will offer a taste of Aman to the people of the Otemachi District, catering to the needs of our neighbouring office workers, the city's shoppers, and Aman Tokyo guests."
---
Images: Courtesy of Aman