Chef Arnaud Donckele has won three Michelin stars for Plénitude, the fine-dining restaurant he opened at the luxury hotel Cheval Blanc Paris last September.
The 26-seat venue, which is located on the first floor of the luxury LVMH-owned hotel, sees Doncklele take on the role of 'saucier-parfumeur' to create the sauces that are so central to the venue's culinary offering. He works like a master perfumer, considering every note in the elixir-like sauces, which take centre stage at the restaurant, where his vision is to bring his customers on an emotional journey of discovery. 
"I thank the Michelin Guide for this honour," said Donckele of the news. "It recognises the sensitivity that I try to convey through my cooking. It is my way of expressing myself, of stirring emotions, of touching the hearts of my guests. I would also like to thank my teams and all those who surround me with kindness and trust, and especially Mr. Bernard Arnault and Olivier Lefebvre. They are indispensable to me and support me constantly."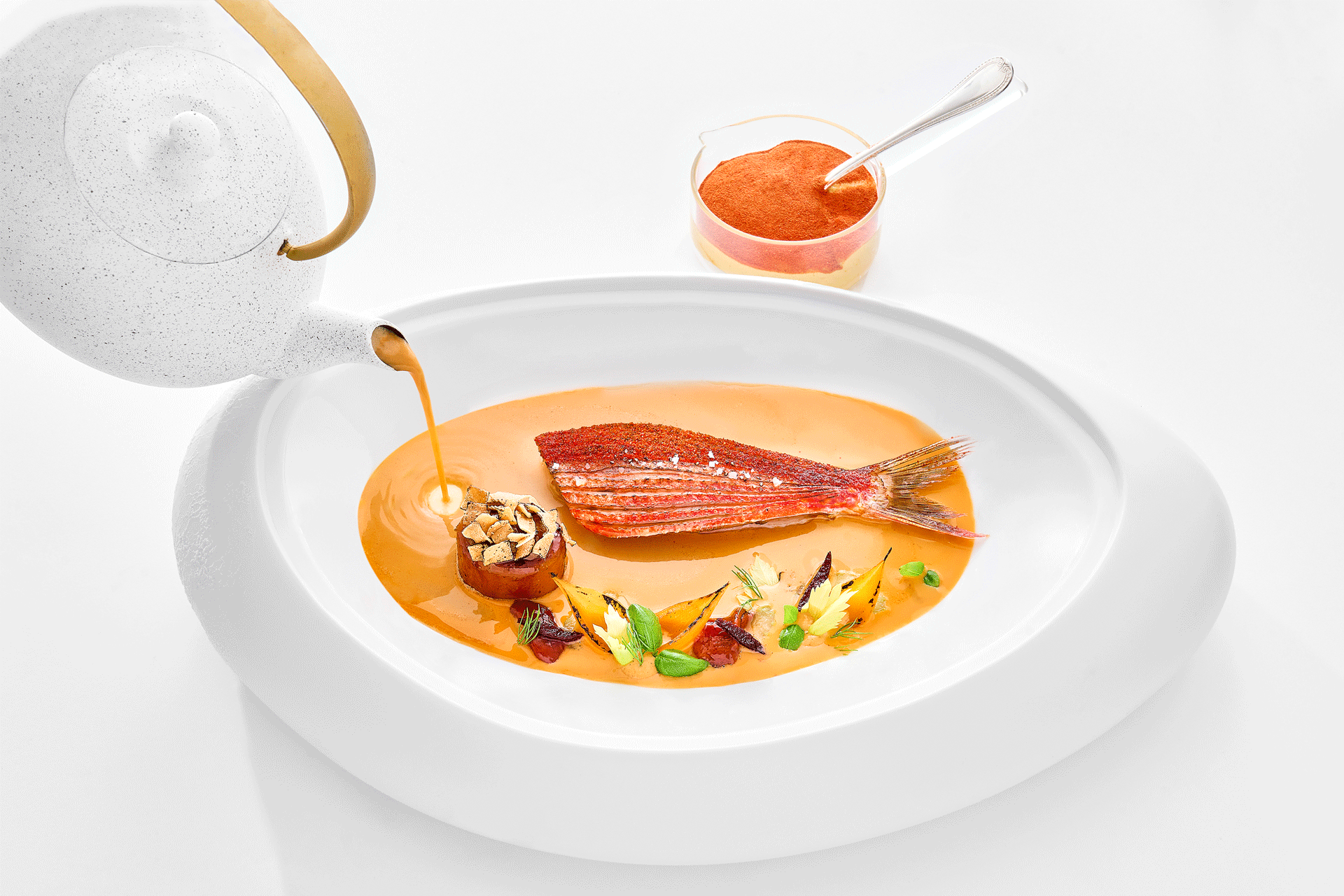 Arnault, Chairman of the LVMH group, said: "Arnaud Donckele perfectly embodies the values that make our group successful year after year: perpetual creative audacity and a constant quest for excellence. I join all the Cheval Blanc teams to thank the Michelin Guide for this recognition after having already crowned the Haute Gastronomy offered by Chef Donckele at the restaurant La Vague d'Or – Cheval Blanc St-Tropez."
"These stars recognise Arnaud's years of hard work and his high standards," added Lefebvre, CEO of Cheval Blanc Hotels."He is a genius-alchemist who takes us on a journey full of emotion and poetry. He transforms each of his achievements into exceptional and continues to reinvent himself to continue surprising us every day and make us travel around a plate that is always unique."
Donckele also helms the triple-Michelin-starred restaurant La Vague d'Or at Cheval Blanc St-Tropez.
Other French hotel restaurants to receive recognition from the Michelin Guide 2022 include Jean Imbert au Plaza Athénée, which received its inaugural star after opening in January, Il Carpaccio at Le Royale Monceau – Raffles Paris, which received a star six months after re-opening, and Ceto at the brand-new Maybourne Riviera.
Main photo credit: Vincent Leroux