The Michelin Guide Great Britain and Ireland 2021 has been unveiled with the awards announced on Monday evening as part of an online presentation.
Postponing the publication for a few months and making the Guide digital only allowed the guide's inspectors to work on the 2021 edition for over 16 months, which meant the series of UK lockdowns could be easily absorbed into the working period.
Speaking at the launch, Gwendal Poullennec, International Director of the Michelin Guides, said: "This has been a hugely challenging period for the hospitality industry and our thoughts remain with all those who have suffered from the pandemic and by the restrictions that have been put in place."
He continued: "We were heartened by the number of chefs who called us during the year to ensure we were still going ahead with the Guide and our yearly awards. The Michelin Guide is about so much more than recognising those at the top of their profession; it is about promoting the hospitality industry as a whole and we want to shine a light on the hard work, tenacity and commitment of chefs and restaurant teams."
Despite the unprecedented challenges faced by the hospitality industry over the past 12 months, the restaurant selection features no fewer than 185 Michelin-starred restaurants including two new three star restaurants, three new two star and seventeen new one star establishments.
A highlight of the evening was the awarding of three stars to both CORE by Clare Smyth and Hélène Darroze at The Connaught.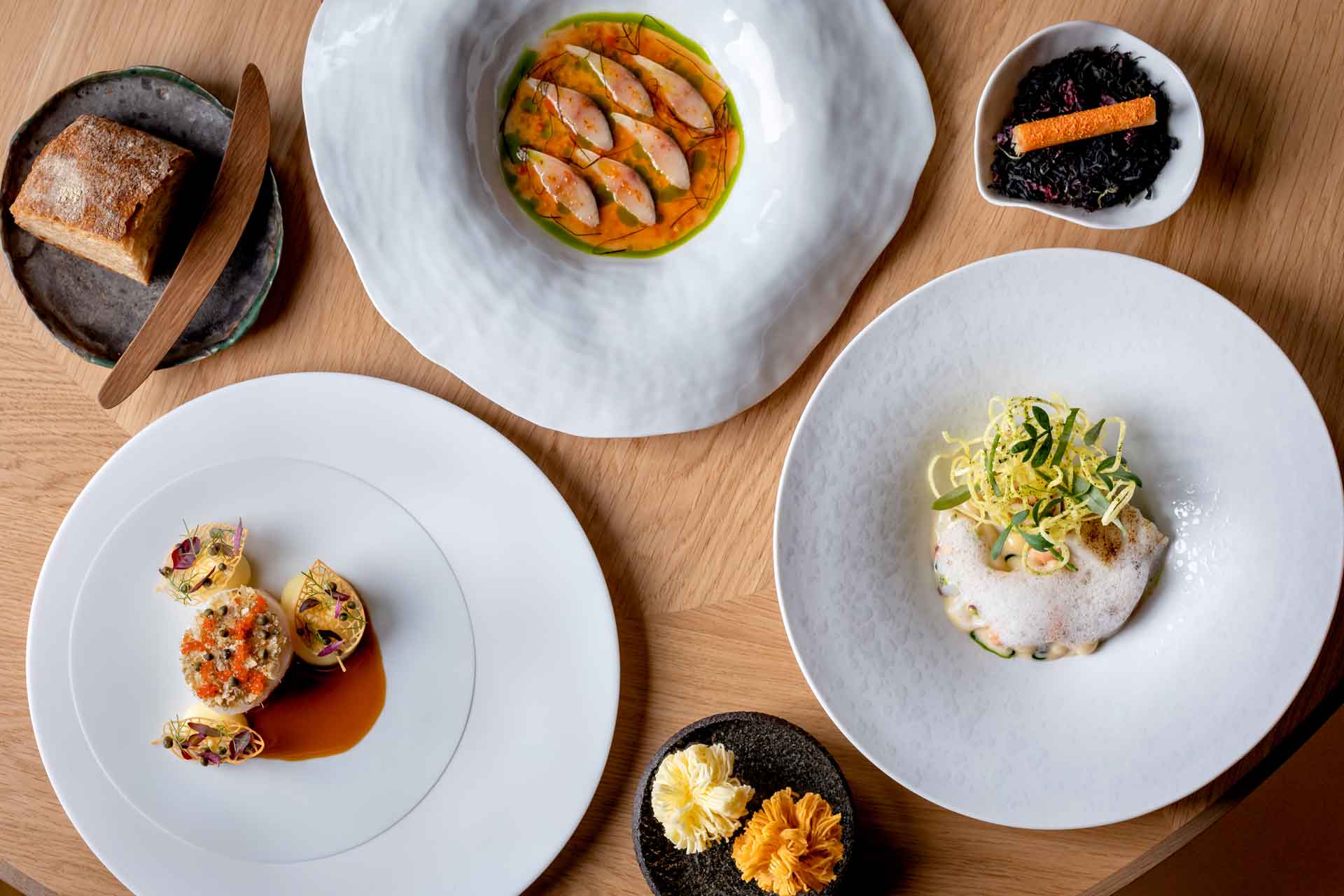 Commenting on the award Darroze said "It is with immense emotion and honour that I receive this award. My first thoughts are with my teams, especially Kirk Whittle, my Pastry accomplice for the last 17 years, Executive Chef Marco Zampese and Restaurant Manager Mirko Benzo, who have been working with me at The Connaught for over 8 years. My thoughts also go out to Paddy McKillen, co-owner of The Connaught, who has trusted me to take the reins of the gourmet restaurant."
She added: "My appreciation goes to the small suppliers who have helped us, especially the wonderful and emerging British producers, without whom good cooking would not be possible, and need our support at this time. I am also particularly proud to receive this award alongside my friend Chef Clare Smyth. Believe in your dreams – everything is possible, and stay true to your femininity!"
Hélène Darroze was also recently awarded her second star in the 2021 French Michelin guide for her restaurant Marsan par Hélène Darroze in Saint German in Paris.
Meanwhile, Daniel Humm and Dmitri Magi's Davies and Brook at Claridge's in Mayfair was amongst 17 new restaurants to be awarded one star, alongside country house hotel restaurants Shaun Rankin at Grantley Hall and Latymer at Pennyhill Park.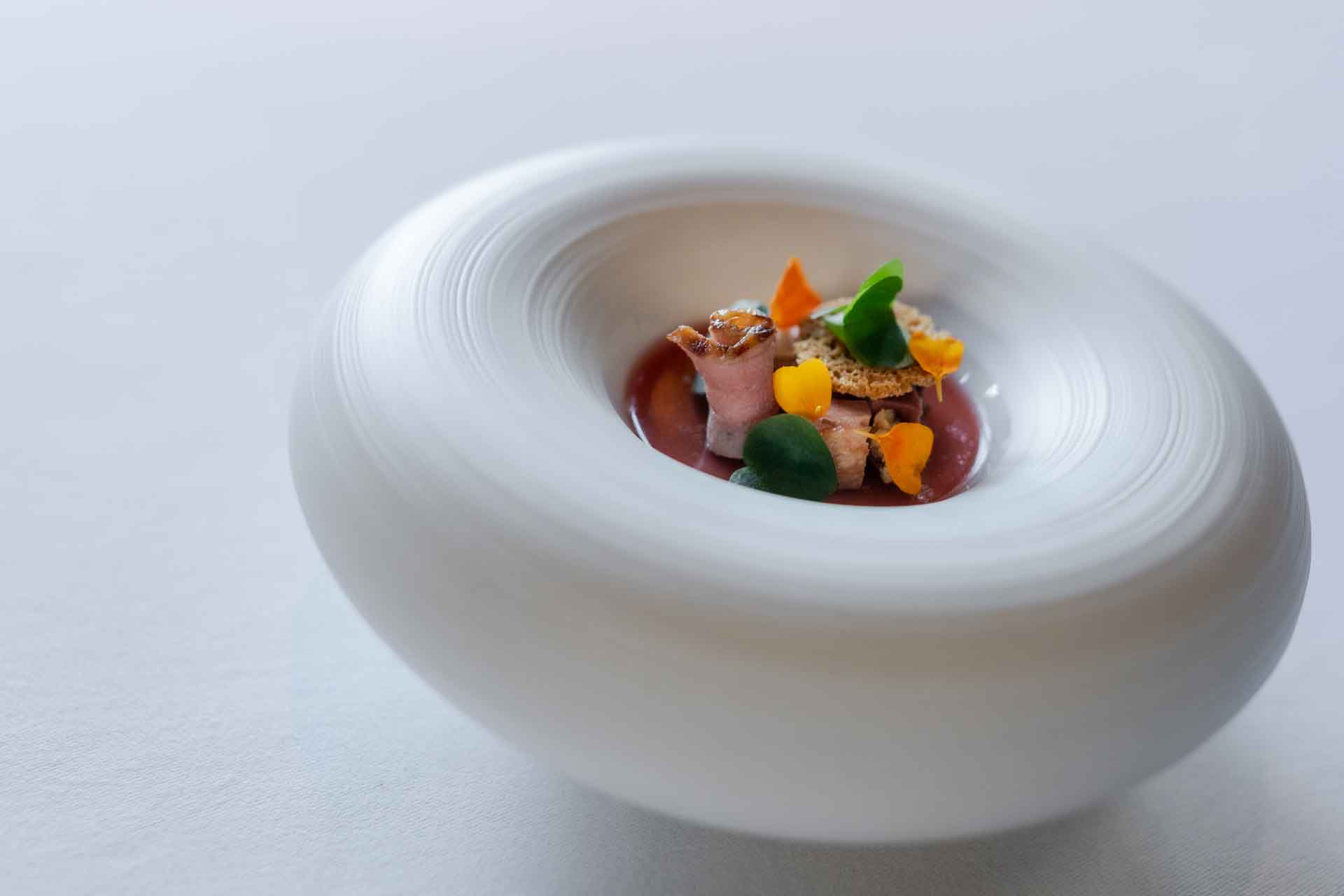 Speaking of the Michelin win, Executive Chef Steve Smith commented: "I am absolutely thrilled for myself, our kitchen team and our front of house team led by Charlotte Besson. Everyone works tirelessly to make sure that we meet and wherever possible exceed the expectations of our guests"
He added: "Having only joined Latymer in February and considering the disruption that Covid has caused the hospitality industry, this is an absolutely huge achievement that we are all incredibly proud of. What's exciting is that both myself and Charlotte know that there is so much more that we can do to improve our product for our customers, so this is just the start of our journey at Latymer."
Introduced in 2020, the Michelin Guide's new 'Green Star' – a distinction highlighting restaurants that are leaders in sustainable practices – was awarded to 23 restaurants. Winners included Belmond Le Manoir aux Quat' Saisons in Great Milton, Palé Hall in Wales and Stockport's Where the Light Gets In.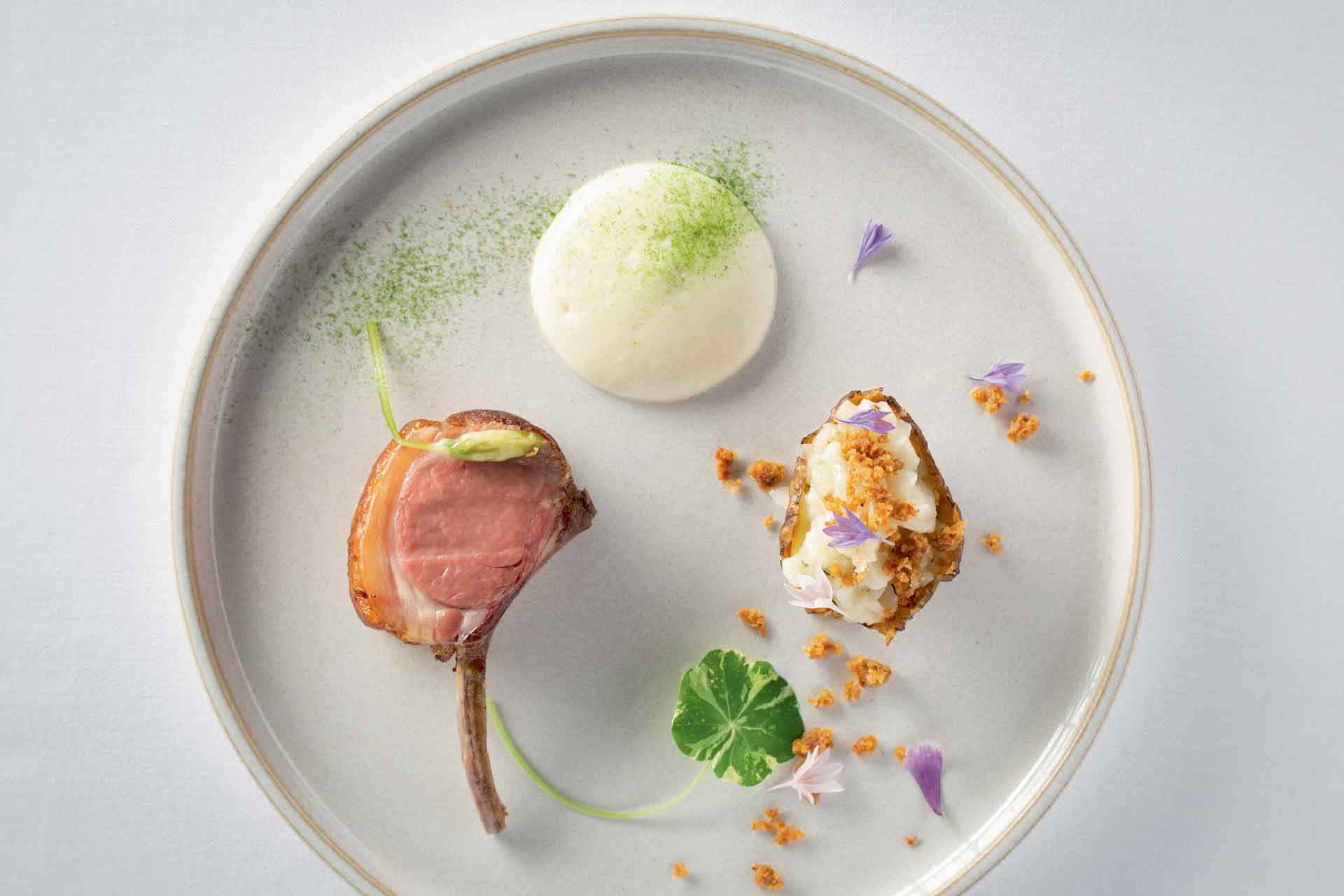 Those praised for their sustainable gastronomic initiatives included The Forest Side in Grasmere, Horto at Rudding Park and several of The Pig Hotel's outlets.
Elsewhere, establishments such as Northcote in Lancashire, helmed by Executive Chef Lisa Goodwin-Allen, retained the property's long-standing Michelin Star, alongside Exclusive Collection's Wiltshire-based property, The Manor House in Castle Combe, which celebrates its fifth consecutive year of retaining a Michelin-star at Bybrook Restaurant with Head Chef Rob Potter at the helm.
Commenting on his retention of a Michelin star, Potter comments: "We are so pleased to have retained our Michelin star status here at Bybrook for the fifth year running. 2020 presented an incredibly challenging landscape for the hospitality industry and we feel proud to have been able to showcase the best that Bybrook has to offer, each and every time we were able to open our doors."
He continued: "My team and I look forward to many more opportunities to welcome guests to the restaurant throughout 2021, which we hope will see a fruitful return of the hospitality industry".
Bohemia Restaurant, located within The Club Hotel & Spa in Jersey, also retained its Michelin-star for a 17th year, the first star under new Head Chef Callum Graham, who was appointed in January 2020. Bohemia remains the only restaurant in Jersey (and Channel Islands) to hold a Michelin-star, and this is the first star Graham has achieved in his career to date. At 29 years old, Callum is the youngest chef to ever be awarded a Michelin-star in the Channel Islands.
This year, the Guide will be published in a digital format only and is available to view on the Michelin website.
CREDITS
Feature Image: Courtesy of Latymer, Pennyhill Park