Following a £14 million renovation, The Midland hotel in Manchester has unveiled its new dining experience, Mount Street Dining Room and Bar.
The refurbishment of The Midland extends to all bedrooms and public areas, with the most striking change in the hotel's main foyer, which now features a split-level bar on a raised platform, providing a space for both guests and the general public to enjoy.
The new restaurant, formerly known as Mr Cooper's, initially launched in September, but will reopen in mid-May when indoor hospitality in England is permitted.
The modern British-style brasserie, brings together Northern hospitality and contemporary design, with a focus on sourcing local ingredients and providing an elevated home dining experience within Art Deco-inspired surroundings.
The distinctly British F&B offering features its own in-house butchery and smoker, enabling the kitchen team to utilise smoking, charring, compressing and acid cooking methods.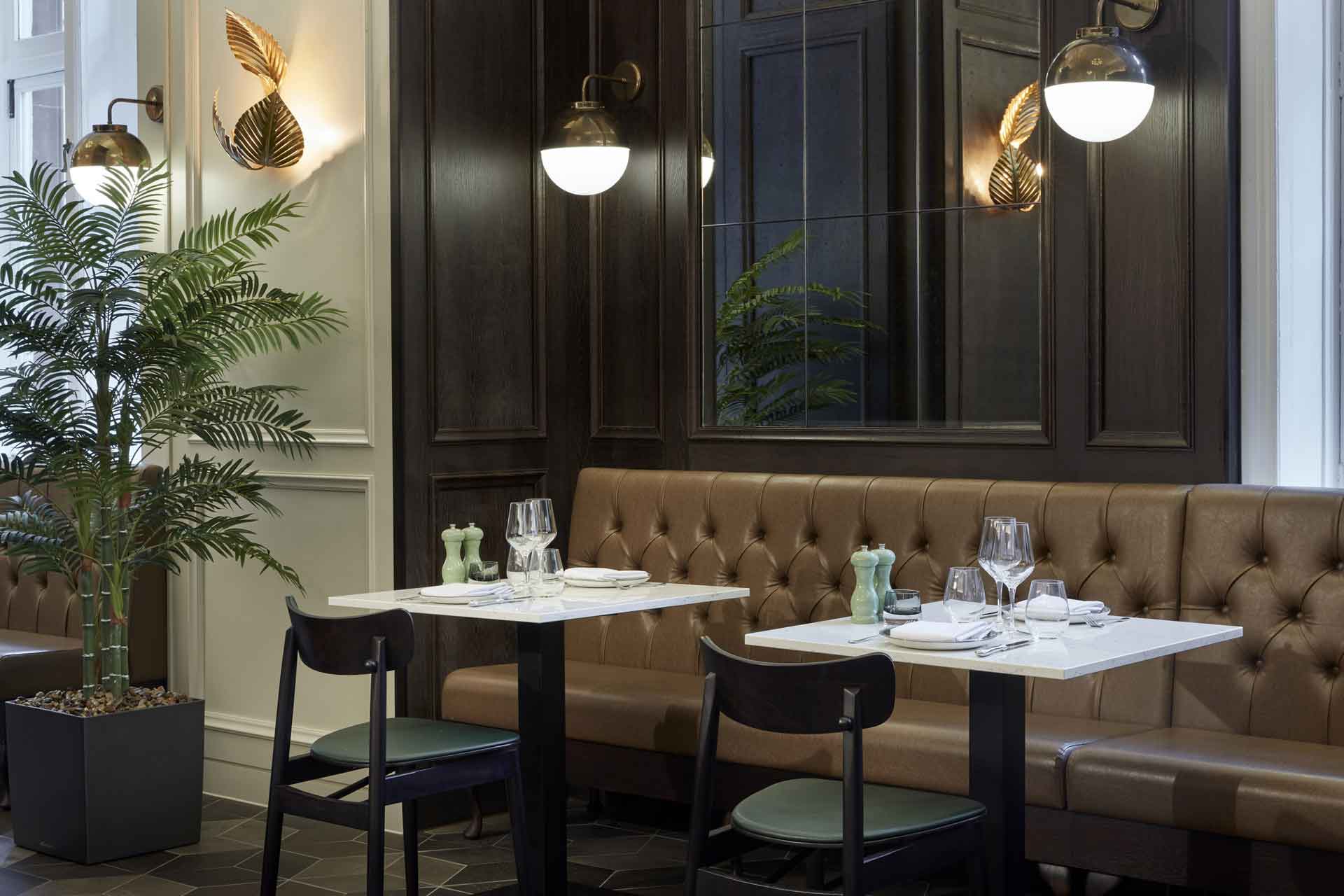 The design, overseen by Sundara Design, complements the history of the Grade II*-listed building, with all the finishes synonymous with the early 1900s.
The tall, elegant windows remain unchanged, allowing natural light to stream in, but the dining space has opened up, showcasing the size and space of the interior, accompanied by a new bar and the introduction of a large clock above the door, as a link to The Midland's heritage as one of the Fine Railway Company hotels.
Vintage artwork adorns the walls providing additional references to the railway, while oak panelling and Art Deco lighting complete the feeling of grandeur, befitting of the hotel's history.
Using classic cooking techniques alongside well-sourced produce from around the North West and Yorkshire, Mount Street's menu has been created by The Midland's Executive Head Chef Brian Spark.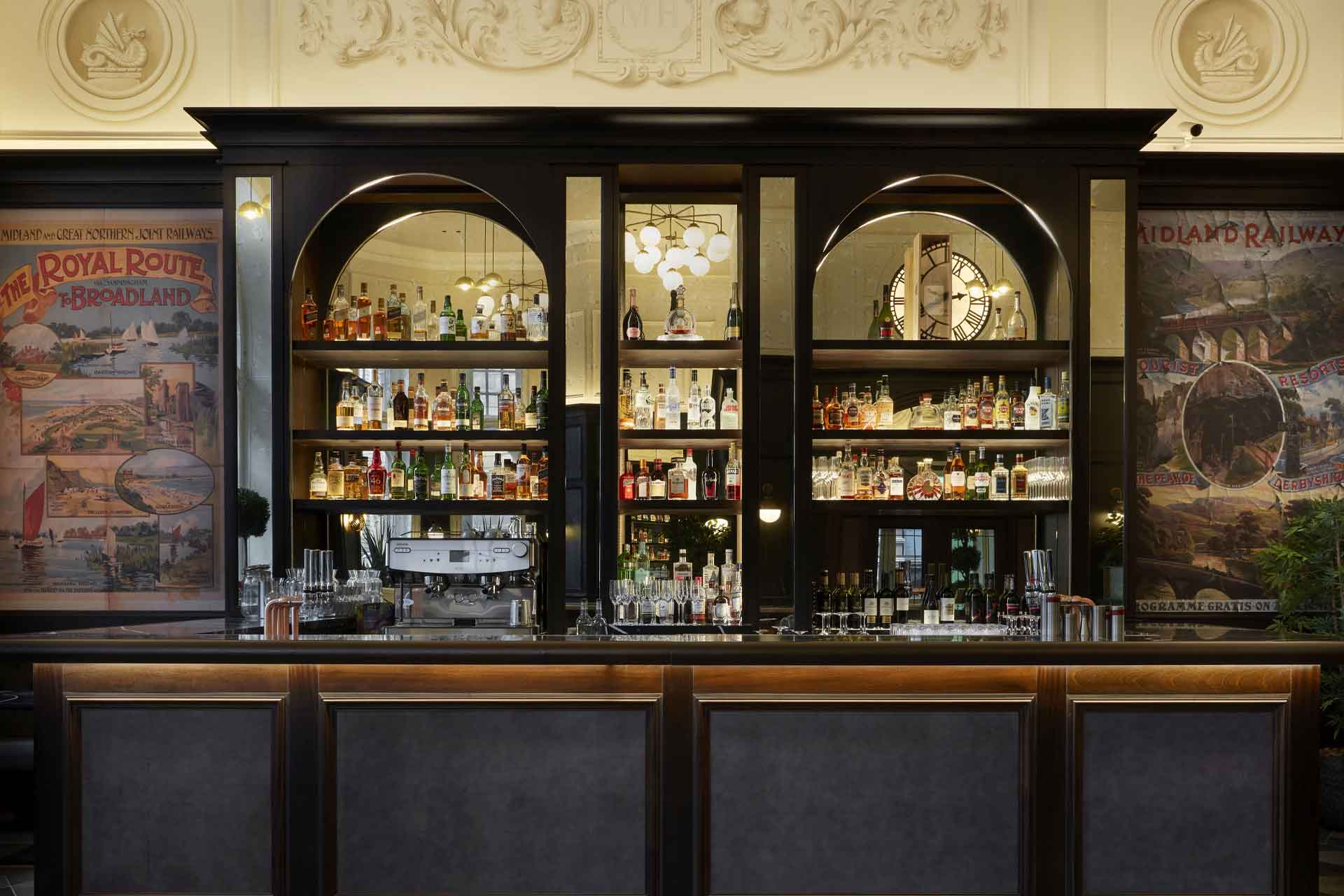 Alongside a wide range of snacks, starters and main courses, there is also a selection of homemade individual pies, such as Beef Wellington, Wild Mushroom Pithivier and Chicken, Bacon and Leek. The menu also features an extensive grills section including Surf and Turf, Three Bone Rack of Lamb and Spatchcock Goosnargh Chicken, all smoked and charred with the in-house Bailey's smoker for extra flavour and texture. Desserts include Chocolate Orange Flamed Alaska, Blackberry and Mascarpone Curd and a local classic, freshly baked Eccles Cake.
Jason Carruthers, Managing Director of Jurys Inn and Leonardo Hotels UK and Ireland, comments: "We're really looking forward to opening the doors at Mount Street Dining Room and Bar and we believe it's going to be a great addition to the city. The North is famous for its hospitality and that will be key at Mount Street."
Adding: "Our Executive Chef Brian Spark has created a fantastic menu with a range of dishes that really showcases the team's skillset and we believe having our in-house butcher and smoker really sets us apart. The décor has a timeless appeal which complements the historic nature of this iconic hotel, creating a warm, inviting atmosphere for people to come and enjoy a drink with friends or a bite to eat."