Stepping into the role of Executive Chef at One & Only Desire Coast, David Dahlhaus talks about exploring the world through food, building a brigade and embracing the homegrown.
For a relatively small collection of luxury resorts, Kerzner International's One & Only packs a sizeable culinary punch. Part of this comes down to the brand's investment in signature restaurants helmed by celebrity chefs, with masters ranging from Yannick Alléno at One & Only The Palm to Mauro Colagreco at One & Only Royal Mirage and Nobu Matsuhisa in Cape Town. Another factor is the commitment to memorable food and drink experiences that bring people closer to the destinations they're visiting. It is this intense focus on the culinary that tempted David Dahlhaus to join One & Only two years ago, relocating to Southeast Asia for the first time as part of the pre-opening team behind the brand's debut resort there. Says the chef, "Because I'm a people person, the culinary ethos felt very inspiring to me."
Throughout his 15-year-plus career in hotel kitchens, the chance to learn about new languages, cultures and people has been a driving motivation. It's why he left his native Germany immediately after training to take up a job in the UK. And why the Middle East beckoned soon after as he moved from one emirate to another. And why he took a three-month hiatus to immerse himself in the kitchen of René Redzepi at Noma during a self-funded trip to Denmark. Listen to Dahlhaus and you quickly get the impression that his wanderlust and his love of food are inextricably linked, a connection forged in childhood.
Growing up in Berlin, he describes himself as "not so easy-going" – a boy who busied himself and earned extra pocket money by helping out in the kitchen. With his parents working long hours, he and his sister were cared for by his grandmother, in whose house he learnt the comforts of simple, hearty, honest food including home-baked bread, soup and jam made from fruit in the garden. But his calling to the professional kitchen came during staycations in Germany when his grandfather, a public relations director, took the family along with him to hotels. Dahlhaus recalls: "I remember one New Year's Eve, seeing chefs in their tall white hats. I was totally mesmerised by what they were doing in the kitchen. After that, I realised I could travel, eat and cook my way around the globe."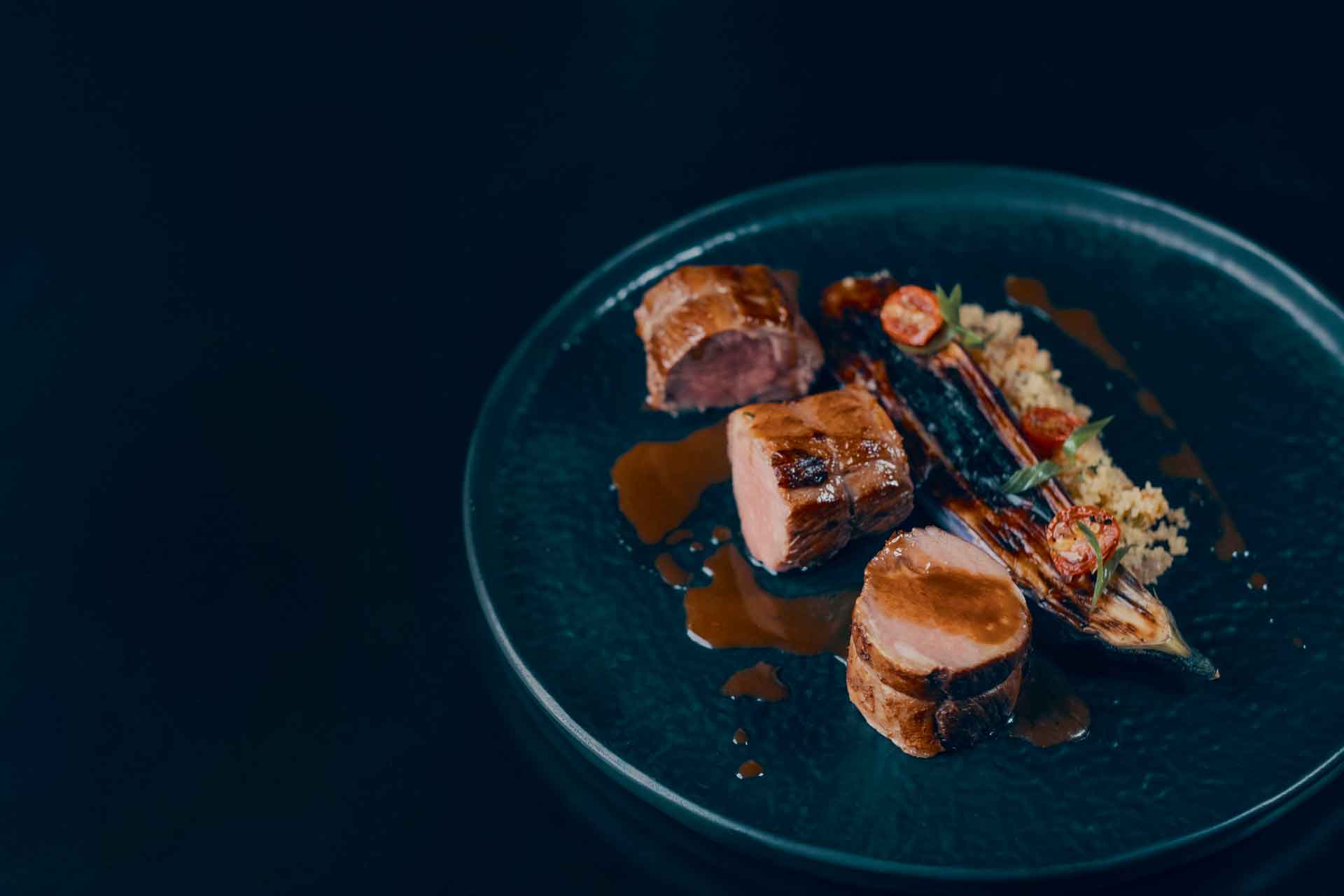 Asserting his independence early on, he relocated to attend a cookery school in Sassnitz, simultaneously completing an apprenticeship with a German hotel group. But the country's borders were never going to contain him. "I needed more than German cuisine," he says. "I wanted to explore the world through food and the obvious place to start was in the UK where I could learn better English." A stint with Renaissance Hotels ensued, and with his language much improved, Dahlhaus sought his next adventure in the Middle East. "In the UK, there were no cultural barriers," he observes. "By moving regions, I knew I would be able to test myself more."
In booming Dubai, the chef had a chance to work in five-star hotel environments with high guest expectations and multiple restaurant operations, the food ranging from Arabic and South Asian to European. At Jumeirah Al Qasr's award-winning restaurant, Pierchic, Dahlhaus became Sous Chef to the Michelin-starred Laurent Gras, thriving on the discipline of fine dining and acquiring newfound respect for the expensive seafood ingredients being flown in. In Dubai's sister emirate, Abu Dhabi, the thrill came from landing in a destination whose tourism star was on the rise and in which he took a key role within the award-winning team at Yas Hotel's Nautilus.
Dahlhaus loved the fast-growing hospitality operations in the region, the hunger to stay ahead of the game. But when pushed to identify his most memorable kitchen, he reaches not for the Middle East, but for three precious months in Copenhagen. "At Noma, we started each day at 5am with mise en place, preparing every dish from scratch," recalls Dahlhaus. "As a mentor, René Redzepi showed how to get into this obsessive food zone. He had so much drive to be in the kitchen from day to night. I admired how he had built his restaurant from nothing." An additional bonus came from attending the MAD Symposium, during which Dahlhaus felt like "an excited boy, moving among a roll call of the elite chefs" he had long admired.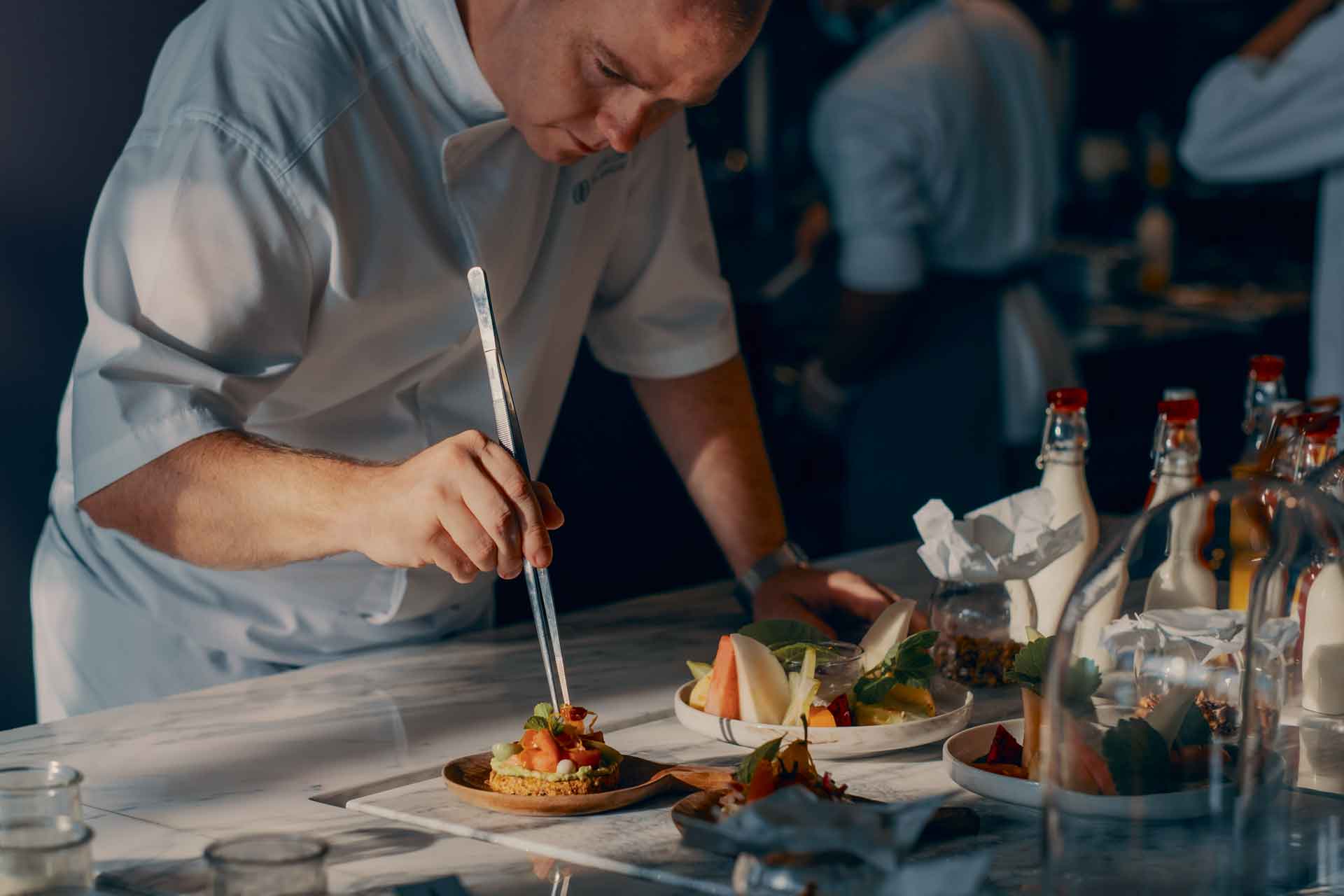 It's 15 years since he's been home and although he still misses his grandmother's heartfelt home cooking, his move to Malaysia has thrown up new challenges he's relishing. As Executive Chef of One & Only Desaru Coast, and among the first of the culinary team to be appointed, he's handpicked a brigade of young and starry chefs to run six dining venues. They are essential ingredients in the hotly anticipated 128-acre beachfront resort, one of only a handful of upscale hotels to have opened in Asia in 2020. Drawing on Kerry Hill's tropical modernist aesthetic (this is the late architect's last project) with a nod to both Malay village and colonial architecture, the One & Only property is the ultra-luxury offering of Desaru Coast, an unspoilt strip of southeast Malaysian coastline into which an estimated £1 billion is being poured to mastermind its reinvention as a destination playground. For regional travel, it benefits from a strategic location closer to Singapore then Kuala Lumpur.
The discerning crowd who will make this a home away from home expects some culinary stardust and this surely comes in the form of Andrew Walsh who takes the helm at Ember Beach Club, an effortlessly sleek oceanfront venue from where the art of barbecue is getting a spin. The Irish chef, whose Cure and Butcher Boy restaurants have won him acclaim in Singapore, has masterminded refined plates of seafood and prime meats layered with complex regional spices and flavours, slow-cooked with precision over charcoal. Dahlhaus has been instrumental in selecting Walsh's Chef de Cuisine, Mickael Cornutrait, the young Frenchmen playing a crucial role in the trendy scene-setting restaurant.
Over in Hoshi, the resort's signature eatery, Uzbek chef Aziz Abduraimov brings six years' experience at Zuma to the Japanese menu here, which offers tempura and sushi plus seasonal omakase tasting menus that tell stories of Japan and highlight its bounty. Executive Sous Chef Kelvin Lee is involved with the open kitchens of Ambara, a field-to-fork venue underpinned by local and seasonal produce showcased in dishes celebrating the diversity of the Mediterranean coastlines as well as Malaysian provenance. Executive Pastry Chef Enggie Anggakusumah, meanwhile, relocates from Jakarta to craft patisserie and sweet treats that can be sampled in Dusky Monkey's afternoon tea and other dessert menus across the resort.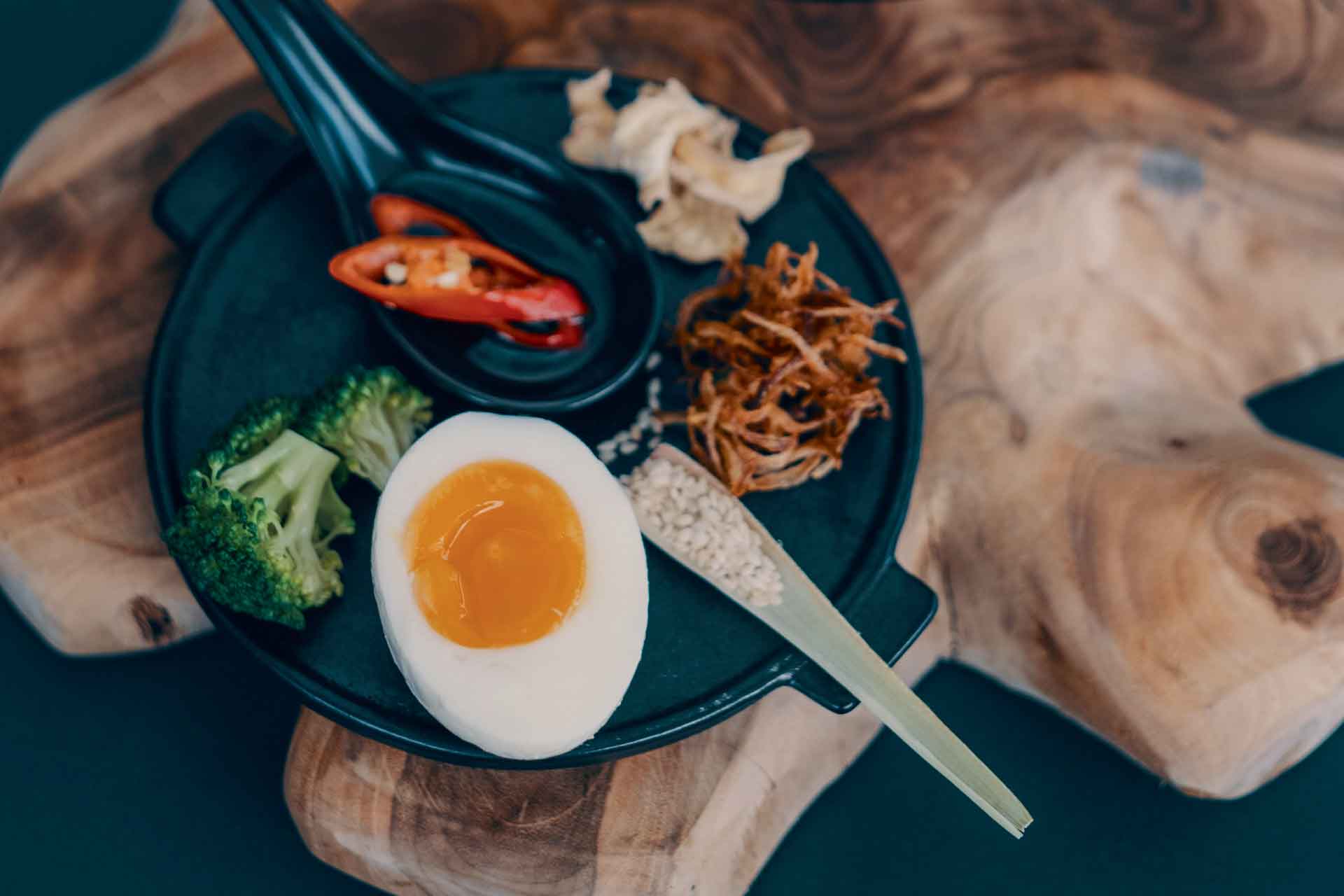 "It's an incredible brigade," beams Dahlhaus. "We're hungry and out to prove what culinary heights can be reached here." While he is charged with keeping a watchful eye over the physical dining venues, there's also the matter of resort-wide experiences, whether that's crafting healthy and tantalising plates as part of floating breakfast trays (enjoyed by guests in their private pools) or taking visitors behind-the-scenes at the Chef's Garden where they can discover indigenous produce plus participate in informal cooking classes and demonstrations. "We don't see the Chef's Garden as another venue but as our own sustainable platform where we're growing herbs, spices, chillies, some vegetables and even stevia," explains Dahlhaus. "These ingredients are being incorporated into our all-day restaurants, including the pool café where Malaysian specialties are served with our own sambal pastes and chilli-infused oils. To complete the circle, we're also turning green food waste into our own compost – I call it black gold – from which we make soil to sustain all the produce."
While Dahlhaus's enthusiasm for the potential of homegrown is clear, the resort team is also dedicated to reducing food miles by maximising its network of local growers, makers and fishermen. Banana and cassava is sourced from neighbouring farms, strawberries and tomatoes from the Cameron Highlands, mackerel from the local sea, and honey from Malaysia's famed rainforests. It's been a real buzz for the chef as he has immersed himself in the rich diversity of Malaysian food, drilling down into the cuisine of the various sub-cultures comprising the country. And his favourite way to spend downtime is in the street markets, trying the earthy plates characterised by piquant sauces and gravies made by everyone's 'aunties'.
Still, not every aspect of the resort's food offering has been quite as straightforward. As the destination that houses the first Chenot Spa in Asia, One & Only Desaru Coast caters to the health-conscious with a menu inspired by the wellness brand's Biolight Diet. "Before lockdown, we met with the Chenot team to better understand their nutritional philosophy and undertake training," Dahlhaus explains. "It certainly tested our way of thinking as we worked out how to keep dishes flavoursome while reducing seasonings, oils and salt. We had to find ways to unlock the full, inherent nutritional value of products, letting them do the talking. The whole project led us to develop breads, for example, made from spelt and healthy grains, containing seeds from the garden, as well as nut milks for lactose-intolerant guests. We even have our own tasty garden toast that incorporates seeds and vegetable pulp."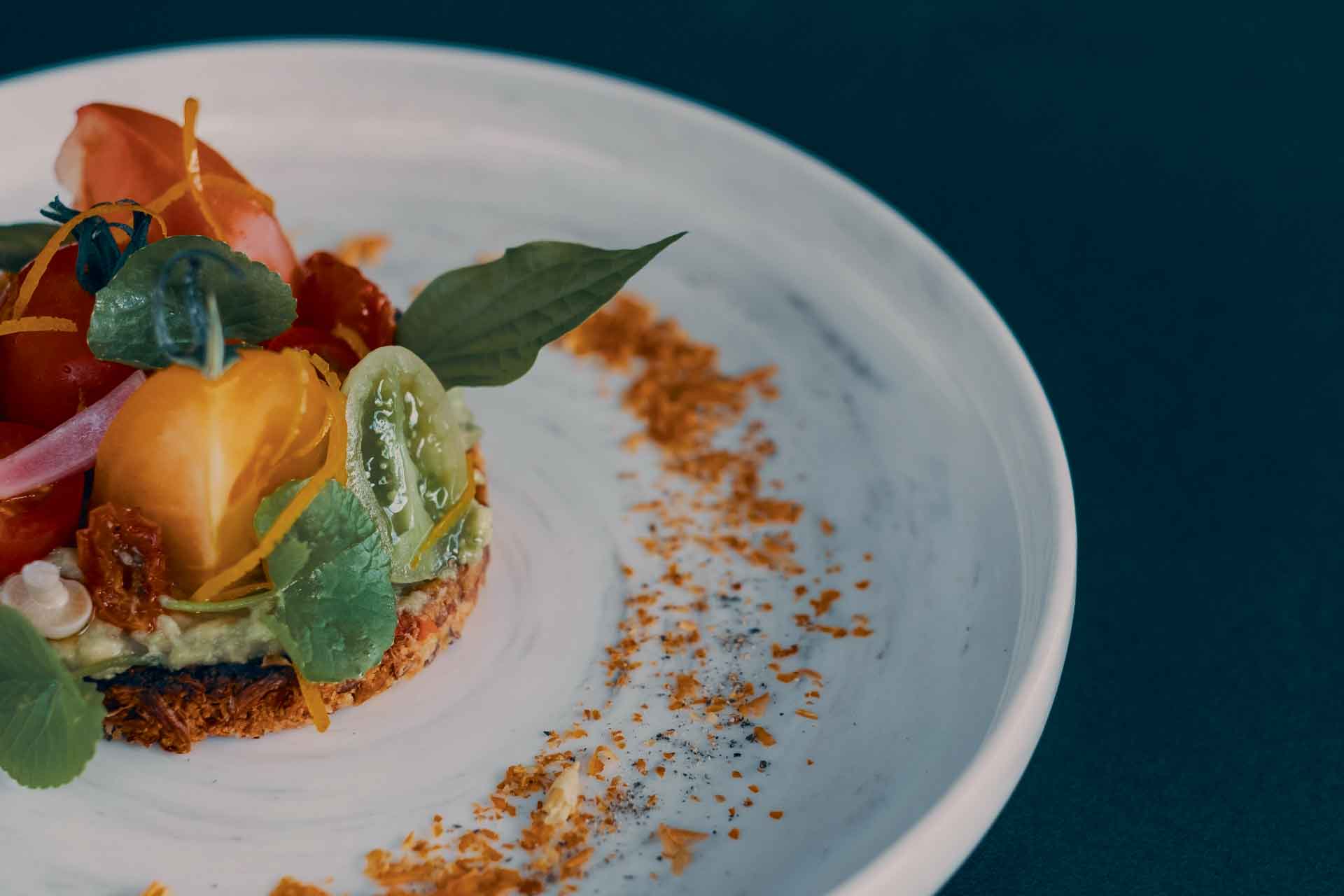 The resort's culinary team was interested in localising the Biolight Diet by seeing how Malaysian ingredients could be utilised. One such dish involves pandan-leaf-infused soy milk being folded into spelt and whole grain flours to make healthy crêpes. Dessert – yes, there are sweet options with the Biolight menu – might comprise a Coconut Panna Cotta with Strawberry Ragout and Amaranth Popcorn, the local coconut milk flavoured with equally local mint. To ramp up the hyper-local credentials, sugar elements are replaced with stevia from the Chef's Garden.
In the run-up to the resort's launch, Dahlhaus acknowledges that the pandemic forced a few compromises to the culinary offering. Take the beautifully tactile physical menus that the team spent hours and hours to perfect but that have been replaced with QR codes to keep everyone Covid-19-safe. And, of course, depressed travel numbers inevitably causes a chain reaction down the whole supply chain. Fewer visitors mean less food demand and less demand means fewer orders being placed with the resort's suppliers. Dahlhaus does worry about others in the supply chain but remains upbeat in the midst of the pandemic, explaining how he has used quiet time to contribute to Kerzner's global training programme, designed to empower and support the company's young, aspiring chefs. "It's my chance to give something back," he notes.
In the meantime, he is intent on One & Only Desaru Coast following in the footsteps of established sister resorts by placing the culinary firmly at the heart of the guest experience. "Just like our colleagues in Mauritius, we want to be welcoming return generations of visitors; first the parents, then the kids who come back as grown-ups with their own young families," he concludes.
CREDITS
Words: Neena Dhillon
Photography: Courtesy of One & Only Resorts
Magazine: Issue 22